What NKS customers are saying… about shopping small
What NKS customers are saying… about shopping small
Based on a customer review by Heather J.
It's the age of big box stores. In some ways, they are convenient. A shopper can get almost everything they need at a superstore, from food to entertainment to car parts. It makes shopping less hectic, but there are several drawbacks as well. Many shoppers, have discovered the benefits of shopping at small businesses. Heather J., a "frequent flyer" at New Kitchen Store, is one of many who supports local businesses. Earlier this year, she posted a review of our store outlining five advantages of shopping small.
1."I love that Phyllis always remembers me and information about things I've purchased so that she can better help me find things I might like."
One of the greatest advantages of small businesses is that they are more personable than their larger counterparts. The small, local business owners and employees often know their customers by name—and more than that, know their preferences. As such, they can give excellent advice about what will suit the customer best. Smaller businesses are also typically more open to expanding their product lines on customer requests. Bet you won't catch the manager at your local superstore ordering in a certain brand of tea simply because you suggested it.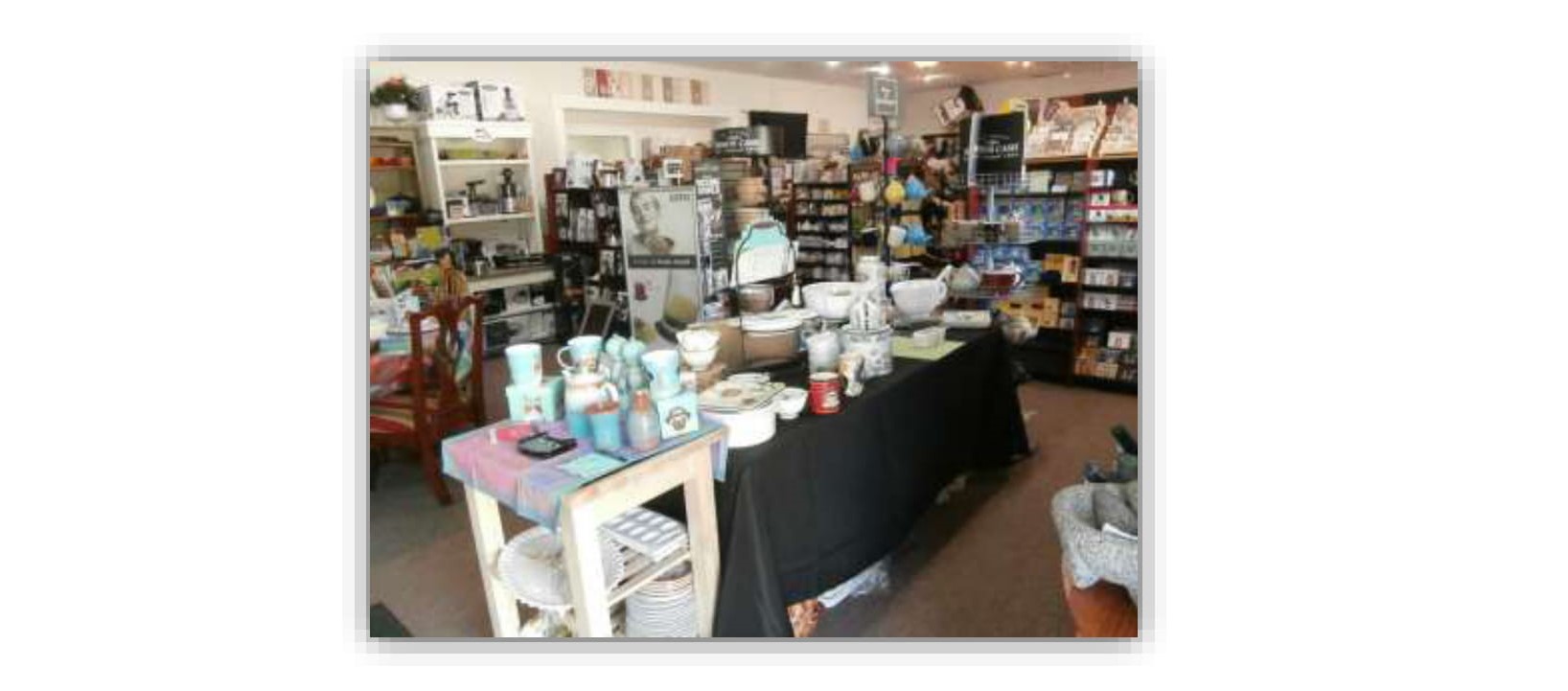 2."[She's] Very knowledgeable about her stock."
As a writer, I've interviewed dozens of small business owners and written spotlight articles about them. One commonality is that they value quality. They know what they have, but more importantly, they know why they have it. Phyllis Willie, the owner of New Kitchen Store, is no exception. She knows each of her products and either her or her employees have personally tested them all. As such, she can answer just about any question about her products (and if she can't, she knows where to find the answer!).
3."She carries such unique quality kitchen items, flatware, seeds, spices, and coffee/tea. I always enjoy going in to chat and see what she has to offer